David Dilley, 4423 SE 14th Street, Ocala Florida 34471, Class of 1968 Meteorology.
Summer address: 240 Notch Rd, Hiram Maine 04041
Contact: davidgwo@aol.com
All the fun meteorology classes with Bill Hovey and Col. Woodall.
Shortly after graduation I began my career in the National Weather Service in cleveland, then into the the Air Force as a Weather Officer, and back into the National Weather Service in 1972. Moved around in my career, Cleveland, Dover Delaware, Concord NH, Portland ME, Charleston WV, Rutgers College, Boston and now in Florida and Maine.
Formed my own company after leaving the Weather Service, Global Weather Oscillations Inc.
My company specializes in hurricane landfall forecasts up to 4-years in advance, climate change, and forecasting the El Nino, and going around the country giving climate change talks, Web site is www.GlobalWeatherCycles.com
Married to my lovely wife Chris, 2 grandchildren. We spend about 4 months in Maine and 8 months in Ocala Florida.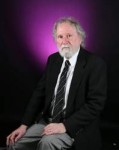 Interesting article about Dave… http://www.ocala.com/article/20131216/ARTICLES/131219767?p=1&tc=pg#gsc.tab=0
JBM