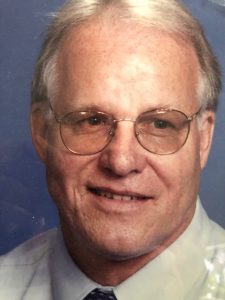 Hope its not too late to check in. Attended Belknap 1965 and graduated 1970. I attended Belknap to avoid going to Vietnam, was actually in Boot Camp when the deferment option came, wished I had joined the Marines though, so I sent my oldest son instead but 30 years later. Just discovered this site in June 15, 2012. I was the guy with the 1967 Firebird with the thrush mufflers. They used to call me swinger. Not sure if I recognize anyone on this list anymore but have a lot of fond memories. I worked in the Cafeteria at Belknap and lived in a dorm next to the smoke shop rooming with Richard Espinoza? Move off Campus with Richard and another great guy after the first year. Used to ski at Waterville and Gunstock. How time flys. I remember Richard and Dick (another skier) as a classmate in the Meteorology program. Wonder what happened to John Gray?
After I graduated I was accepted to NYU School of Engineering working on my Masters. Lived in NYC for one year, what an experience, a year after the department closed down I decided to finish up the MS at University of Utah, and for those skiers you know why I choose that state. Greatest snow on Earth in 1971 and still is. Became a ski bum for 10 years, before the Aspen crowd showed up at Alta and later Snowbird, at the same time worked as a Chef, Fiat and Ferrari mechanic, carpenter, brick layer and restaurant owner in Salt Lake City. Got married in SLC as well, but unfortuanetly didn't last long, messed it up so I sold my house in SLC and move to Connecticut in 1982 to work for Travelers Insurance Co. as a DBA supporting Mainframe applications. Also completed another MS from Rennselaer Polytechnic in Computer Science, but after 5 years of that, had to go back out west, never lost that go west fever.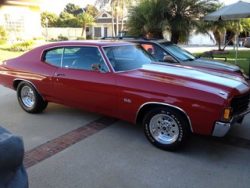 I ended up in California, South Bay area working for Honda Motor Co., have been there ever since, 25 years. I re-married in 1990 and have 2 grown kids, one is in the Marines and another in 10th grade. Still married and still working, never unemployed. I ride Ducatis (999R and 900SP) in the summer time, during winter days, if there is such a thing in southern CA, ride dirt bike track and desert. Still have a 1972 Chevelle SS in my garage, never lost the need for speed. Now once a skier always a skier, so 10 years ago had to go back to Salt Lake City and buy a ski lodge. Taught both my kids how to ski, need to pass the skill on. Wonder if anyone of you remember the telephone pole I hit in front of the Center Harbor Inn, not sure of the exact name by the lake, down the hill from campus. Had a seat belt on which is amazing in 1968. I still have a photo skiing on the lake splashing the Mount Washington with the word WASH cropped behind my spray. Don't recall who took that photo, but was thankful for it. The water was 40 degrees. Its nice to read about some of you and your journeys after Belknap. I thought it was a great school and the BS was a great springboard to a sound future.
John Schuhmacher
Johnws@comcast.net
PS. 4/17 Now retired from Honda Moto Corp, Torrance CA, living near Snowbird
and Alta Ski Resorts in Midvale, Utah.