Jim
Jim Mulligan
849 Calvert Ave, Port Charlotte, FL 33948
e-mail: windrave@gmail.com, phone: 941-629-5265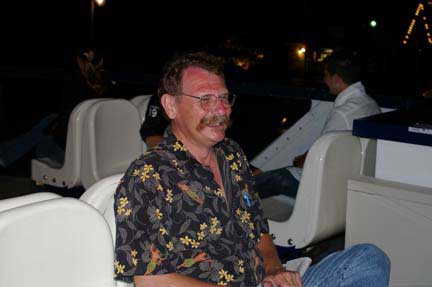 Jim in Halifax, 2005
For information on property in his area, visit his website at http://www.suncoasteam.com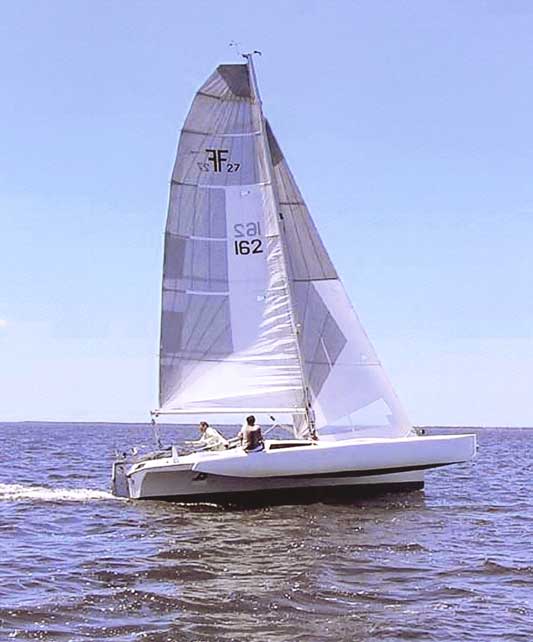 Owner of Surrender, a 27-foot racing trimaran sailboat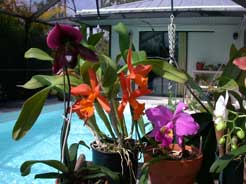 Orchids on my lanai…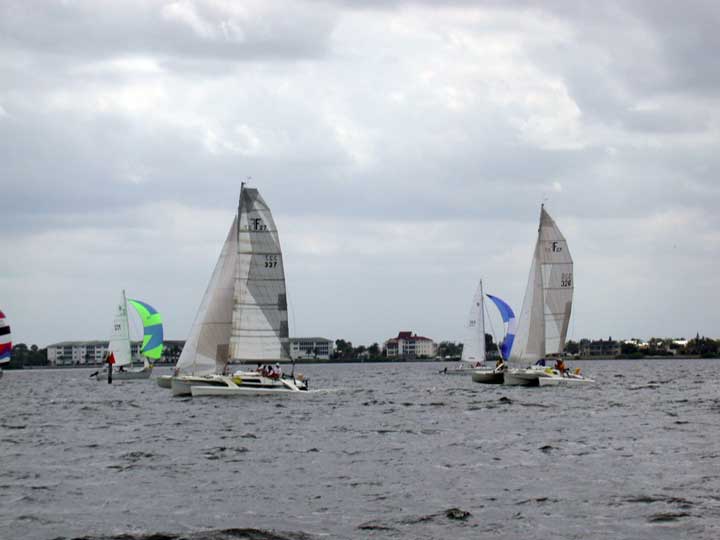 The Conquistador Cup in Charlotte Harbor
In 2002 I flew to Spain to help sail a catamaran to the Canaries… here are a few pictures. There are other pictures and the diary / travelogue posted at http://www.suncoasteam.com/spain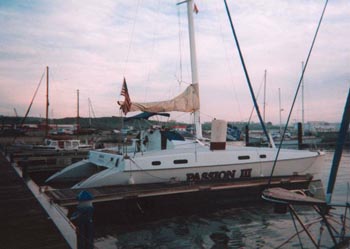 This is the 40 foot cat we sailed, berthed in the marina at Barbate de Franco. Yes, there are still Fraco Fans living here. Apparently this was the Generalissimo's favorite fishing spot.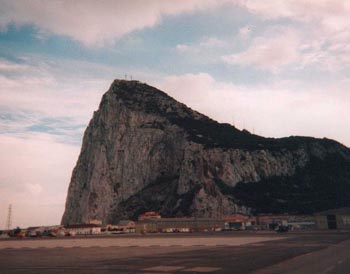 Gibraltar is a short bus ride east of Barbate. It is a heck of a town!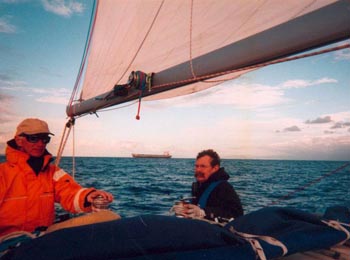 About a day out of Spain… note the freighter behind us… it is amazing how much activity there is in the Atlantic. You think you are in a vast ocean but at any time you can be in sight of a merchant ship or another cruising vessel. It is actually comforting. Off the coast of Africa we encountered an enormous storm. Another sailing vessel was in trouble and there was non-stop radio chatter from merchant ships looking for it.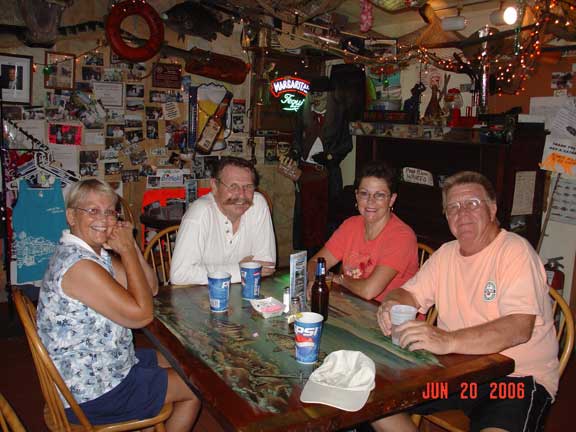 Jim and friends at the Navagator…. an Old Florida style bar and marina on the Peace River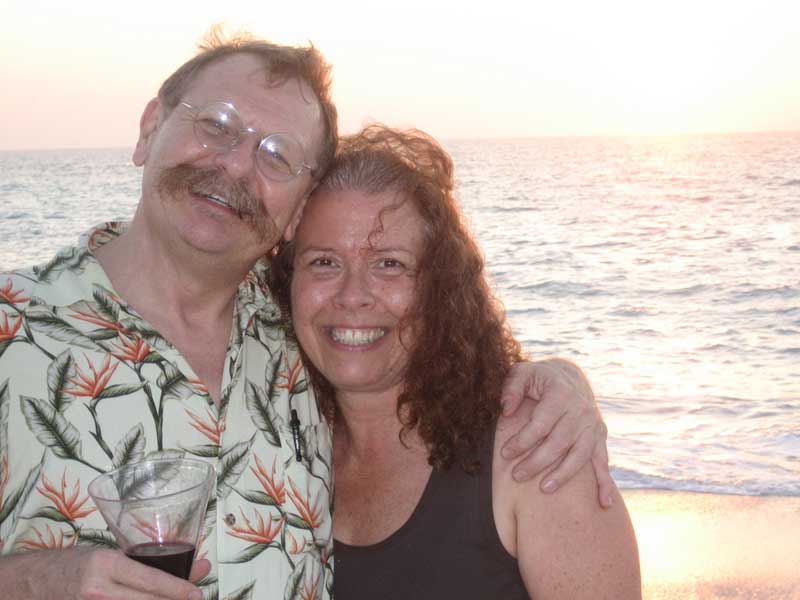 Jim and Noelle at Casey Key