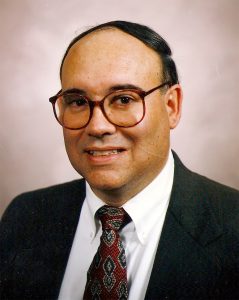 After a long and courageous battle with Progressive Supranuclear Palsy, Dr. Stephen W. Zsiray Jr., 62, passed away on June 18, 2014, at his home in Logan, Utah.
"Stevie" was born in Glen Ridge, N.J., on Sept. 4, 1951, to Stephen and Marie Zsiray. From his childhood home on Woodland Place in Pompton Plains, N.J., he ventured out exploring, gaining his love for the outdoors and fishing by "The River".
After giving the nuns a run for their money in the Catholic school system, he enrolled and graduated from Pequannock Township High School.
"Ziggy" traveled by way of a yellow Ford Mustang to Belknap College in Centre Harbor, N.H., where he earned a BS in Meteorology. While studying at Belknap, he met his wife, Paula, of more than four decades at a kegger.
One year after their wedding, at which the minister wore similar Chuck Taylor's that Steve's mother hid prior to the ceremony, the two packed their possessions into a red Volkswagen Beetle and set off for adventure in the West.
With sights set on furthering his education, Steve spent time playing in the dirt. Yes, dirt is a four letter word and taking barometric readings in Logan Canyon eventually earning his Masters degree in Soils and Biometeorology from Utah State University.
With his trademark comb-over and brown tortoise-frame glasses, he switched tracks and started student teaching at Sky View High School and South Campus. After earning an endorsement as a library media teacher, he began teaching in the Jordan School District at Butler Middle School.
After two years following the Dewey Decimal System with precision, work began on his doctorate in Instructional Technology.
With a public education career spanning nearly 30 years, numerous students — many of which he built life-long friendships with — were bored and sometimes lulled to sleep with stories of Teddy Roosevelt and bitter rants about his beloved Boston Red Sox.
After working almost entirely within the Cache County School District, he carted off his massive amounts of papers, books and TR knickknacks to begin laying the groundwork for the opening of an early-college high school.
With the dream becoming a reality, InTech Collegiate High School in North Logan welcomed its first class of students in the fall of 2006.
Although he went through a roller coaster of emotions following Utah State men's basketball, varying from "I'm never going to another game" to "I love this," Steve attended nearly every Aggie game dating back to 1982. This past season from the top of section X, at the bottom of the press-less press box, he donned his favorite cap and took in every competition.
Steve's dream of traveling to Alaska came to fruition in June of 2012, when One Wish Cache Valley selected him as a recipient of a life-long wish. Although he wasn't able to cast his line into the clear waters, he ventured out on crab boat among other adventures and quite possibly saw Russia from the vessel.
He is survived by his wife of nearly 41 years, Paula; son John (Jessica) and daughter Jennifer; sister Patricia (Dennis) Quinn of Hamburg, N.J.; nephews Sean (Cory Davis) Quinn, New York City and Father Brian Quinn, McAfee, N.J.
Grandchildren Aspen and Aidan will miss their cherished "Pop Pop". He always smiled as they climbed all over him giving high-fives and knuckle bumps while playing with the controls to his lift chair.
Steve was preceded in death by both parents.
In lieu of flowers, a memorial scholarship fund to help provide educational opportunities for students of all ages has been established at the Logan-Cache-Rich Credit Union. For more information, call (435) 563-6882.
Our family wishes to thank the friends who stuck close and selflessly helped with all the challenges. Steve was graciously cared for by "Anna the Nurse" and others from Intermountain Home Health & Hospice, along with caregivers from Beehive Home and Cache Valley Assisted Living.
At Steve's request, his ashes will be spread at his favorite fishin' holes on the East Coast and places in the West.
A celebration of life will be held at Prince of Peace Lutheran Church in Logan, Utah, on Friday, June 27, at 11 a.m.
Written by John Zsiray, son.